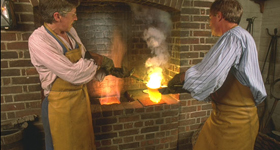 Kewal Products is one of the brass components manufacturers & suppliers in India. All kind of Connectors can be easily obtained from us and they all are available in all shapes and sizes. We bring all sorts of brass electronic connectors which all are universally praised for their durability. A gigantic range of brass connectors is easily available with us which are designed to perfection. We have considerable expertise in the manufacturing and supplying of brass connectors. We offer all types of connectors at the most competitive price.

We are known for our quality and on time product delivery. We give a prompt response to all the queries. Thus we have gained faith and trust from our clients. Our manufacturing work includes customer specific products and the standard products. We are capable of handling products with critical dimension and high accuracy that comes from the customers. We offer quality product at competitive rates. We take care of product packaging. The packaging is also done according to the customer requirements.

The casting and forging facilities are present within our manufacturing zone. This enables us to provide quality product and identification of each supply, with material traceability throughout the process. All our plans are focused on giving our clients the latest and the best quality product.

Our well developed production facilities as well as services of experienced industry professionals assist us in successfully meeting the brass and forged component demands of our clients based in telecom industries, wireless device manufacturer industry, etc. Our product range includes N Connectors, UHF Connectors, BNC Connectors, TNC Connectors, SMA Connectors & Other Connectors.